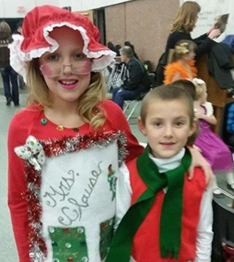 Wiggles are just part of being a kid, and we all need a chance to shake them out. At Linden, we recognize that young minds learn best when we encourage creativity and provide a physical outlet for energy.
In music class, we introduce students to the basics of music as they learn to feel the beat, keep the rhythm, hear the melody, and sing from the soul.
Healthy minds need healthy bodies. Students strengthen the body, increase coordination, and learn the importance of sportsmanship, leadership, and strategizing.
Take a trip to another time, place, or universe right in our library. At the library, students can check out books to visit a whole new world, research a topic, and learn safe Internet practices.
We don't all learn the same way at the same time. We provide accommodations and classes tailored to our students who require special services. Our district Special Education page provides details about our program.
We are a small school that utilizes staff members. Currently, we have a special services case manager who is at our location Monday through Thursday from 8:00 a.m. to 9:00 a.m. We also have a full-time special services aide who works with students in need of extra help.
The school district is contracted with other individuals to help meet the needs of students for speech and occupational therapy.
For questions or other information regarding this department, please contact Beth Marsh, Special Services Director for the Show Low Unified School District.