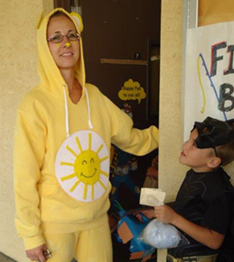 At Linden, we're all family. We are proud to partner with you, and we and share your goal to ensure your child receives a quality education. We encourage your involvement and welcome our school and community families to visit our campus. If you're visiting us during regular school hours, please sign in at the front office. For the safety of our students, we need to be aware of who is on our campus at all times.
Phone: (928) 537-6017
Fax: (928) 537-6018
Please call us by 10:00 a.m. to report your child's absence.
To contact school personnel, please email or call (928) 537-6017 and leave a message. All registration forms are available online.
School Hours:
Monday–Thursday:
8:00 a.m.–3:00 p.m.

Friday:
8:00 a.m.–1:00 p.m.
Office Hours: 7:30 a.m.–3:30 p.m.
Physical Address:
1009 School House Lane, Show Low, AZ 85901
Mailing Address:
500 West Old Linden Road, Show Low, AZ 85901